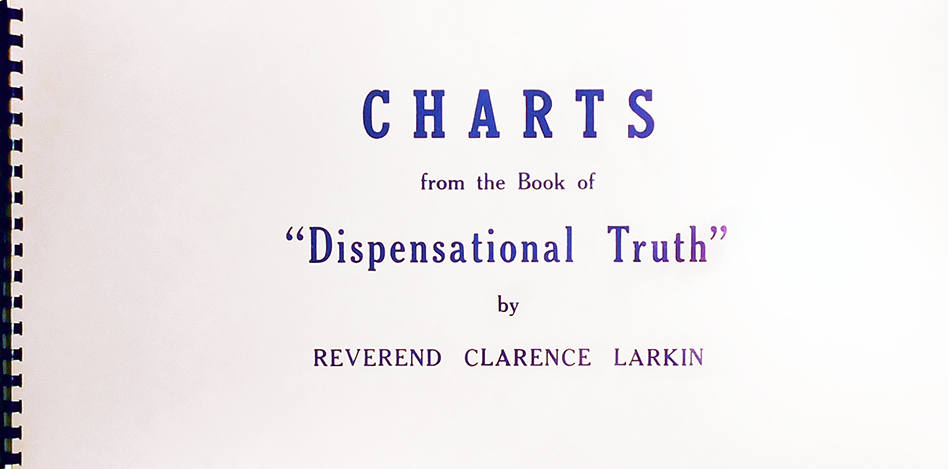 The Book of Charts
$36.40
One of the most praised aspect of Rev. Larkin's works has been his beautifully rendered charts. His previous experience as a draftsman allowed him to put complex thoughts into easily understandable drawings.
The Book of Charts was produced to provide the Bible student with a compilation of Larkin's most popular charts in one bound volume. It contains 62 black & white charts considered to be his "best".
Spiral-bound Paperback, 61 Pages
Item B008
The book is 10-1/2" x 22" soft covered and comb bound on the end. The charts are the same ones found on the Chart List numbers 1-62.