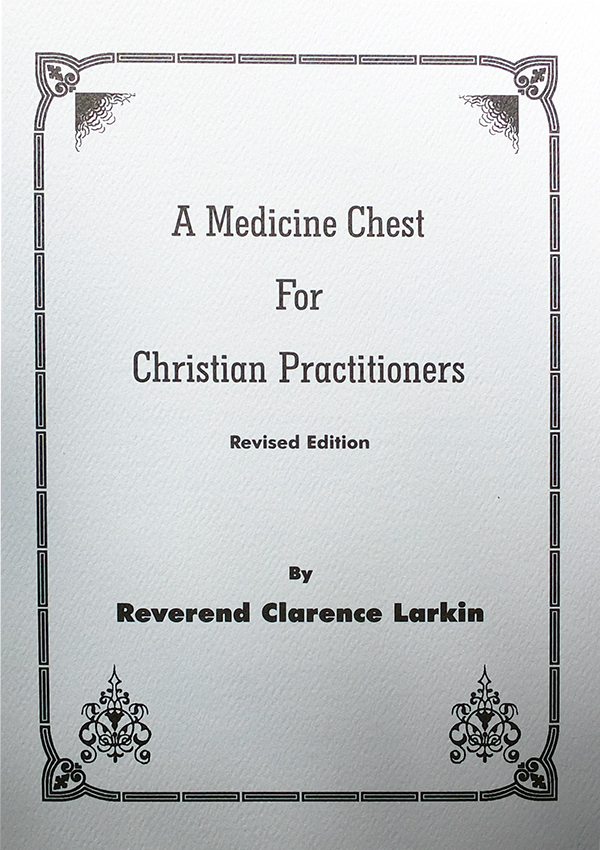 A Medicine Chest for Christian Practicioners
$3.00 | 12 for $29.76
Although written in 1895, it is a valuable tool for the evangelist today. This booklet gives a step-by-step plan of action for Christians who wish to tell others about their faith, and spread the "Good News."
A Medicine Chest was found many years after Rev. Larkin's death, pasted in an old Bible. It had been out of print for many years but speaks to Christians of today. Reverend Larkin wrote this booklet mindful of the call given to him to preach and teach. It has been revised by the staff of the Reverend Clarence Larkin Estate.
Paperback, 24 Pages
Item B007
This is a "booklet" of 24 pages, size 5.25" x 7.5", and is bound in a paper cover.